Monday, January 29, 2007
IT'S BACK!
We lost control of our romance readers ring blog for a little bit but I'm glad to see that IT'S BACK!!!
So, just as soon as I can...we'll see what's up with everyone and post up a review of what everyone's been up to in the past few months.
But woo hoo, we're back up and running guys!
Happy New Year...(all extra late hehe)
Rowena :: 10:36 AM :: 3 Comments:

---------------oOo---------------
Sunday, January 28, 2007
February New Releases!!!

In case you didn't know what was coming to a bookstore near you...

Alexander-Leigh-Donovan-Wilde
REAL MEN DO IT BETTER
ISBN: 0312359799 St. Martin's

Griffin Anderson, Caroline
A WIFE AND CHILD TO CHERISH
ISBN: 0263852180 Mills & Boon

Andrew-Marshall
THE STEEPWOOD SCANDALS
ISBN: 0263854981 Mills & Boon

Armintrout, Jennifer
POSSESSION
ISBN: 0778324184 Mira

Ashley, Amanda
DEAD SEXY
ISBN: 082177834X Kensington Zebra

Barton-McKenna
GUARDING HER BODY
ISBN: 0373401981 Mills & Boon

Bateman, Tracey
OREGON BRIDES
ISBN: 1597896268 Heartsong Presents

Brendan, Mary
THE WANTON BRIDE
ISBN: 0263851575 Mills & Boon

Broadrick-Lovelace
THE MAN MEANS BUSINESS / DEVLIN AND THE DEEP BLUE SEA
ISBN: 0373402287 Mills & Boon

Browne, HesterLITTLE LADY, BIG APPLE
ISBN: 1416514937 Pocket

Burton-King-Winston
FEVER-HOT DREAMS
ISBN: 1416536019 Pocket

Butcher, Shannon
KNO REGRETS
ISBN: 0446618659 Warner Forever

Byrd, Adrianne
WHEN VALENTINES COLLIDE
ISBN: 0373860056 Kimani

Byrd, Nicole
A LADY OF SCANDAL
ISBN: 0425214257 Berkley

Cach, Lisa
THE EROTIC SECRETS OF A FRENCH MAID
ISBN: 1416513302 Pocket

Chapman, Janet
THE STRANGER IN HER BED
ISBN: 1416505288 Pocket Star

Child, Maureen
NEVERMORE
ISBN: 0373617577 Silhouette

Christenberry, Judy
RANCHER AND PROTECTOR
ISBN: 0263854108 Mills & Boon

Christopher, Ann
RISK
ISBN: 0758214340 Dafina

Clark, Beverly
A PERFECT FRAME
ISBN: 158571240X Genesis Press

Clopton, Debra
DREAM A LITTLE DREAM
ISBN: 0373874227 Steeple Hill

Dailey, Janet
FOXFIRE LIGHT / FOR THE LOVE OF GOD
ISBN: 141652357X Pocket

Dailey, Janet
SEPARATE CABINS / THE SECOND TIME
ISBN: 1416523588 Pocket

D'Alessandro-Shalvis-Green
JINXED!
ISBN: 0373793073 Harlequin Blaze

Dodd, Christina
TONGUE IN CHIC
ISBN: 0451220560Signet

Dow, Candice
A HIRE LOVE
ISBN: 0758219385 Dafina

Foster, Lori
CAUSING HAVOC
ISBN: 0425214230 Berkley

Hawkins, Karen
HOW TO ABDUCT A HIGHLAND LORD
ISBN: 1416525033 Pocket

Herries, Anne
A WEALTHY WIDOW
ISBN: 0263851591 Mills & Boon

Hill, Donna
IF I WERE YOUR WOMAN
ISBN: 0373860048 Kimani

Johnson, Jean
THE SWORD
ISBN: 0425214400 Berkley Trade

Kenyon, Sherrilyn
THE DREAM-HUNTER
ISBN: 0312938810 St. Martin's Press

Krentz, Jayne Ann
WHITE LIES
ISBN: 039915373X Putnam

Landon, Juliet
A SCANDALOUS MISTRESS
ISBN: 0373294360 Harlequin Historical

Macomber, Debbie
HEART OF TEXAS,
ISBN: 0778323684 Mira

Martin, Deirdre
CHASING STANLEY
ISBN: 0425214478 Berkley

O'Riley, Kaitlin
SECRETS OF A DUCHESS
ISBN: 0821780921 Kensington Zebra

Scott, Amanda
KNIGHT'S TREASURE
ISBN: 0446618551 Warner Forever

Woods, Sherryl
STEALING HOME
ISBN: 0778323633 Mira

Obviously I couldn't post them all...these were just a few highlights I found.

Happy reading!
...Fiona...

Kerri Wall :: 7:43 AM :: 0 Comments:

---------------oOo---------------
Tuesday, November 14, 2006
Novembers Blog Spotlight: Nocturnal Wonderings.

I know, I know...I've been a horrible Ring Leader while Fiona's been away, but I wanted to have a Thanksgiving Spotlight for November and I randomly picked....CINDY!

So this month, I've decided that Cindy would make a GREAT Blog Spotlight as her blogs got a little bit of everyday life and our favorite romance books mixed in to make one lively blog that always lifts my spirits whenever I visit her blog.

Cindy is one of those sweet bloggers that can make you laugh until your sides hurt just by reading her blog. Right now over at her blog, she's blogging about spam checkers and how they mock her, she's got a video up from the song thats stuck in her head and it's a great song, so make sure you go on over there and rock out with her. Let's all go over to her blog and give her a hug because she might have a thing for angry men who wear eye liner. LOL.

So Cindy, sweets you are this month's Spotlight Blogger, and because you're in the spotlight here are some treats and gifts from our blog to yours....=)




and, can't forget...the hot man! ;)


Enjoy sweetums!

Rowena :: 1:18 PM :: 4 Comments:

---------------oOo---------------
Wednesday, October 04, 2006
We're Still Here!

Nothing has been going on with the Romance Reader's Ring, but we are still alive and kickin' over here...so I'll have this month's Blog Spotlight up sometime this week and just wanted to let all of you guys know that we're still open to more additions to the ring, so if you want your blog added to the ring, just hollar at us...which means I'll check the email when I get home (since I can't check it at work!)

But, I'll post more topics up, soon...

I miss Fiona!

Hugs,
Dylan

Rowena :: 5:09 PM :: 2 Comments:

---------------oOo---------------
Sunday, September 03, 2006
Blog Spotlight of the Month: Super Librarian!

This month's Blog Spotlight is Wendy over at Super Librarian.

Wendy is originally from Michigan but now resides in Sunny California (where the parties don't stop til 6 in the morning), she has a job that leaves me green with envy, working in the public library collections development. She gets paid to buy all kinds of books for different libraries, how cool is that?

Her blog is one of those blogs that you can't help but like to visit from time to time. She's a quirky, funny and delightful blogger and it definitely shows in her blog. She's got some drive by reviews up on her site so be sure to go and check those out, she's reviewed The Jasmine Trade by Denise Hamilton, A Mom for Christmas by Joan Kilby and Silent Desires by Julie Kenner. Go on over to her blog to see what she thought about these books.

I'm very partial to Wendy because like myself, Wendy loves westerns. Now, in the little romance corner of the world that we inhabit, westerns aren't really popular amongst the readers and for me personally, I love a good western romance. I may not watch Bonanza with my Dad or other shows like it, but I thoroughly loved stories like, Prince Charming by Julie Garwood and The Bad Man's Bride by Susan Kay Law. Stories like these great stories, often get overlooked by everyone and though I haven't done my part in promoting them, I think it's great that Wendy has stuck up for the western side of romance novels in her post titled, Dead, my Ass.

I can vouch for how awesome Wendy's blog is, so ya'll make sure you go on over and visit her and leave her some good comments, ya hear?

On behalf of the Romance Readers Ring, some gifts for the lovely Super Librarian, herself:



A Gift Basket: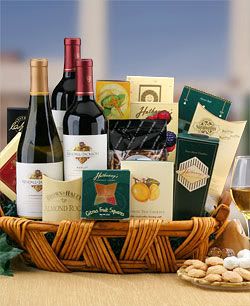 Some Flowers: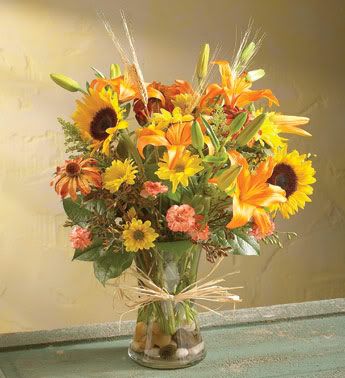 And a Love Slave, hehe...


Enjoy Wendy and Congratulations!!

Hugs,
Dylan and Fiona

Rowena :: 10:56 AM :: 1 Comments:

---------------oOo---------------
Tuesday, August 29, 2006
Fanatic Fan Zeek
Feeling The Love
By Zeek
I started reading romance novels at the age of twelve when I snuck one of my mother's hoarded books from a box on her closet floor. It was love at first word and it became a love that followed me into adulthood. Like a fanatic, I devoured every romance I got my hands on after that- category, historicals, contemporary it simply didn't matter- I read them all.
Remember those first romance novels you read? The way they drew you in and made you feel what the characters felt? The first blush of love? The fever of passion? The burn of betrayal?
I do.
I recall being so lost in the worlds the author's created that when I lifted my eyes from the pages- I had a difficult time focusing. I felt the atmosphere changing- and wished I didn't have to leave the place I had been living in for the hours it took to read the book.
I don't remember the author of the first romance novel I read, although I'm certain it was a pirate story, but I do remember the first author I started to follow like a fangirl.
Her name was Shirlee Busbee.
The book that drew me to her? Tiger Lily.
Tiger Lily sucked me in from the first sentence. Alpha hero, fiery heroine and helpless passion, it was all in there. I glommed Busbee's entire backlist at the time and auto bought all her new ones.
I adored her characters and fell a little bit in love with each hero. Yes, I do believe the 80's were the golden years of the Romance Genre, because other authors soon followed.
Ever heard ofJohanna Lindsey? Of course you have, because she's probably the one who launched you into the world of romance.
She made me feel weak in the knees with every word her heroes spoke. Ah, sweet savage Lindsey. Lindsey who gave us Pirates, Sheiks, Regency,Cowboys and the Mallorys. She wrote them all and, in her prime, did it better than anyone else, despite the recycled titles and overblown bodice-ripper cover art that launched Fabio into the stratosphere.
In the middle of my Lindsey/Busbee fandom, I came across another author who became the only author I would still love to meet or possibly write a fan letter too … if it didn't feel so pathetic.
*eh hem*
Jude Devereaux.
She made me laugh, cry- boy did she make me cry- yearn, feel all angsty and stay up to ungodly hours finishing her novels.
It was the Velvet Saga that grabbed me. I don't think I looked up until I read every one- cover to cover without looking up. Believe me, I scrounged for, found and devoured each of her back titles like a crack whore on a fix.
… and then she wrote Knight in Shining Armor.
The book that broke my heart ... and remade it. No other author after that ever measured up. Her writing from back then is the litmus test I use to sort out the good from the bad to this day.
Linda Howard, Iris Johansen, Sandra Brown and Elizabeth Lowell were also authors I couldn't get enough of.
Sandra grabbed me with Slow Heat in Heaven, included in a 3 book compilation I picked up from the discount table at Walden's Books. Sultry and slightly erotic, the Cajun hero in Slow Heat in Heaven made me burn with genuine lust. And her western titled Another Dawn is still a favorite reread after all these years.
Lowell hooked me with her contemporary cowboys. Warrior, Granite Man, Outlaw, and Fire and Rain- Now that was a series over too quickly! (And hey Elizabeth, we never did get Utah's story!)
Johansen did it with The Wind dancer series. She had a way of wording the hero's need that made me weak in the knees and shot fire through my belly.
And then I picked up Heart of Fire by Linda Howard. Howard with Alpha males like no one else. Strong, lusty, intense, dark men who set the standard for every military type hero to follow in the romance world.
To be sure, Linda Howard's novels I reread often, though most of these older copies are long since gone from my bookshelf.
Yep, I loved those gals way back when...
… Before something happened.
Somewhere along the way they changed on me. I no longer get as lost as I used to while reading their latest releases. I no longer get excited when I see they have a new title out and it makes me sad.
Perhaps I changed too. I grew up, maybe became jaded. Either way we grew apart and the love grew cold.
Yet there is one thing that can bring it all back to me.
Nothing gets me squealing like a fangirl more then when I get my grubby paws on books by these authors with the same coverart as when I first read them.
When I find the books from the past, it takes me back to a time when I wasn't as cynical. When I believed that everyone could find the love of a lifetime, be healthy, wealthy and wise and, of course, have the Happily Ever After they deserved. I feel shades of the first blush of love and heated passion I used to feel while reading romance and it makes me giddy.
Now, I've become a fanatical collector of sorts. I search for those old books like a miner seeking veins of gold - no matter how cheesy, lambasted, and snarked the covers have become.
Doing this brings the grande dames of romance back to me.
So don't bother about that noise you hear on occasion echoing through the blogosphere. It's just my fangirl shriek when I found my treasured book.
Kerri Wall :: 4:57 PM :: 6 Comments:

---------------oOo---------------

E-mail problems?

I've never used google e-mail before (but Dylan swears by it!) so if you're having issues e-mailing us...not my fault! I have replied and registered all e-mails currently in my inbox.

If you have e-mailed Dylan and I asking for membership to the Ring...I did not receive your e-mail!

Try sending it again or e-mail Fiona at simply1fiona@yahoo.com.

Sorry for the delay!

Happy reading,


Fiona and Dylan



Kerri Wall :: 4:54 PM :: 0 Comments:

---------------oOo---------------
Sunday, August 27, 2006
Welcome Mad!

Welcome to Mad of Mad's House!

Mad's blog is a collection of posts about her girls and books. She has just recently moved in to a bee-utiful house! Mad's all time favorite book is The Secret by Julie Garwood.

Even though her excellent taste in books is a given, here's a list of her favorite authors: Julie Garwood, Ginna Gray, Linda Howard, Judith McNaught, Lisa Kleypas, Kay Hooper, Susan Fox, Marie Gerrarella, Tori Carrington, Nora Roberts, Gaelen Foley, Julia Quinn, Teresa Mederios, Katerhine Sutcliffe, Kathleen Kane, Jodi Thomas, Lorraine Heath, Linda Devlin, Lori Handeland, Lora Leigh, Sarah McCarty and Jaid Black.

And if anyone has advice on how to get an 8th grader to read one of the most boring books ever written for teens, let Mad in on the secret!

Happy Reading,


Fiona and Dylan



Kerri Wall :: 10:11 AM :: 0 Comments:

---------------oOo---------------
Hello Romancelover!

Welcome to Daniela from Where's My Hero?

Daniela is a 32 year old goddess still looking for her hero, who wonders daily why someone with so much personality, wit, intelligence and beauty can't find a normal decent studly funny smart rich amazing real life Derek Craven.

If you've been around for a while, you know Daniela use to be I HATE AVON! but has recently decided to share more love and concentrate on a variety of subjects, mostly romance reviews, rants about Avon, herself, and her parents' attempts at setting her up on dates.

Question of the week: Daniela, do you have any pet peeves when it comes to plot devices?



"I HATE books in which the heroine, a virgin, is ruined by the drunk hero and then is forced to leave society and become a teacher of social graces at some girls' school; she later meets the hero whose niece, cousin, sister or whatever just so happens to attend the school. Whatever...pisses me off each time. I try to steer clear...also, of course, moronic heroines who give the hero a hard time for no reason and don't know the meaning of COMMUNICATION or asking a question. What's that?"



Welcome to the ring!

Happy Blogging,


Fiona and Dylan




Kerri Wall :: 9:41 AM :: 0 Comments:

---------------oOo---------------